Lincolnshire Community Foundation was founded in 2002 and is dedicated to serving Greater Lincolnshire.  
We've distributed over £18M to over 4,000 charities, community groups and organisations throughout our county. These grants have helped tackle issues such as child poverty, loneliness and isolation, food poverty, homelessness, access to services, addiction, unemployment and many other crucial local needs.
Lincolnshire Community Foundation's aims to create a county of thriving places where the people that live there are healthy, happy, resilient and empowered. We want to promote cohesive communities leading to a better quality of life and equality of opportunities for all, so that people are encouraged to contribute to society and fulfill their potential.
The Lincolnshire Community Foundation is passionate about improving the lives and wellbeing of ordinary people throughout Greater Lincolnshire. We seek to achieve our mission through building long-term endowment, grant making, social investment, advice and practical support: we listen, convene, collaborate, co-create, and fund.
Trustees and Staff work with local and national partners to facilitate environmental and societal change. We do this by convening and delivering a range of resources (financial and developmental) to those small, but vital charities, groups and organisations that make the greatest impact, but generally receive the least support. Our work is precise, efficient and impactful.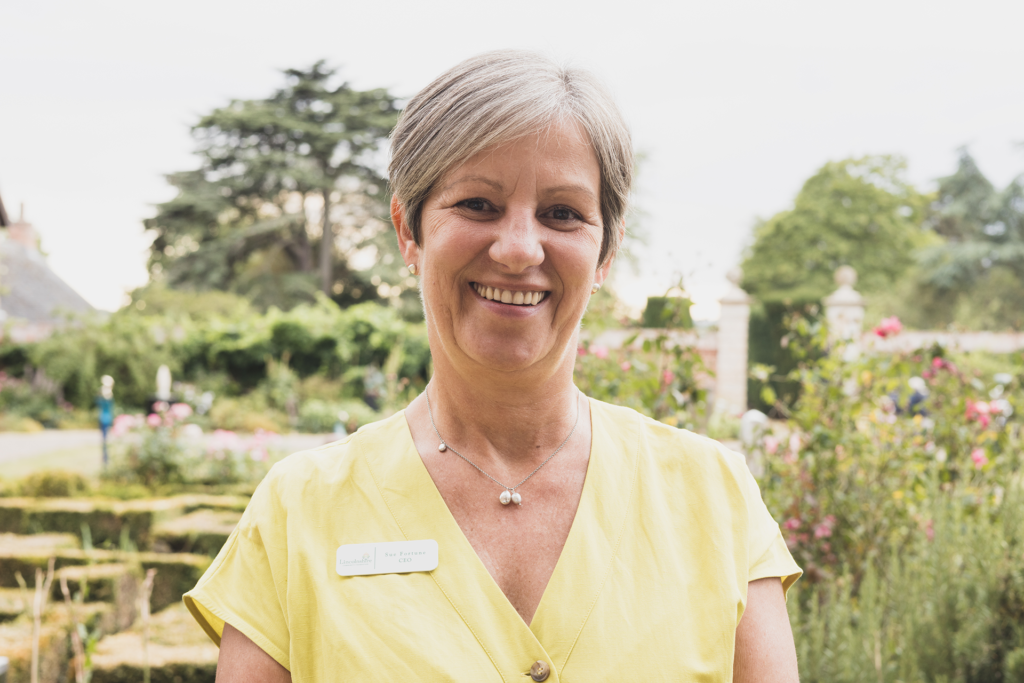 Sue Fortune
CEO
Sue has been CEO since 2020 and an integral part of the Lincolnshire Community Foundation team since its inception in 2002. Sue is renowned throughout Lincolnshire for her commitment towards Community groups and has been instrumental in the delivery of millions in terms of grant aid. She's managed a huge range of schemes, from micro grants to million pound Lottery programmes. Her background (20 years plus) has been in civil law with commercial firms and a local authority.


Office: 01529 305825
Mobile: 07908 208838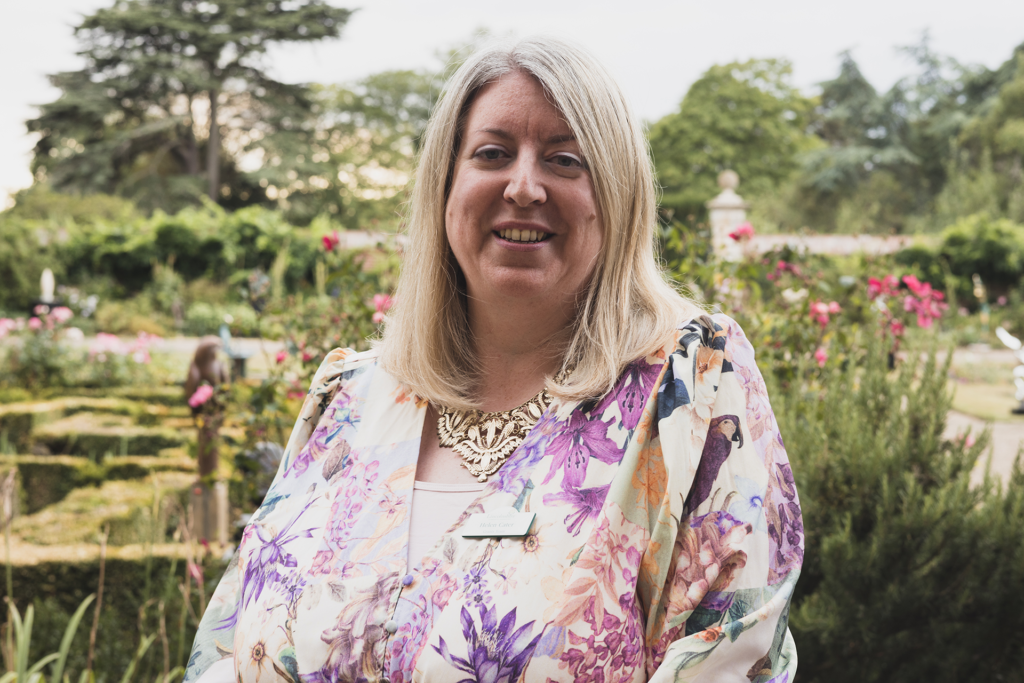 Helen Cater
Grants Manager
Helen has been with the Lincolnshire Community Foundation since January 2018. Before going the foundation, Helen's background has been in project and grant scheme management and uses this experience to help administer the Community Foundation's grant programmes which enables the Foundation to make a bigger impact in the community.

Office: 01529 305825
Mobile: 07591 916305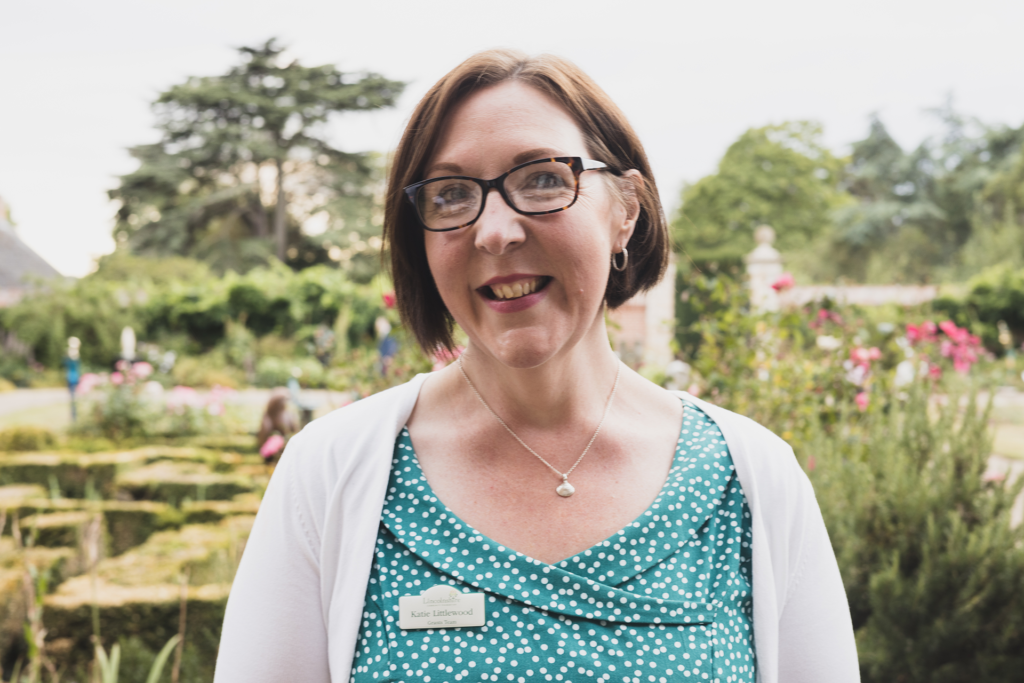 Katie Littlewood
Grants Manager
Katie has a management background in the childcare sector during which time she worked with many vulnerable families and worked closely with a wide network of support services, delivering tailored care and support to those in need. She has also, for many years supported a range of voluntary organisations including The Guide Association and many committees within her local area.

Office: 01529 305825
Mobile: 07375 676593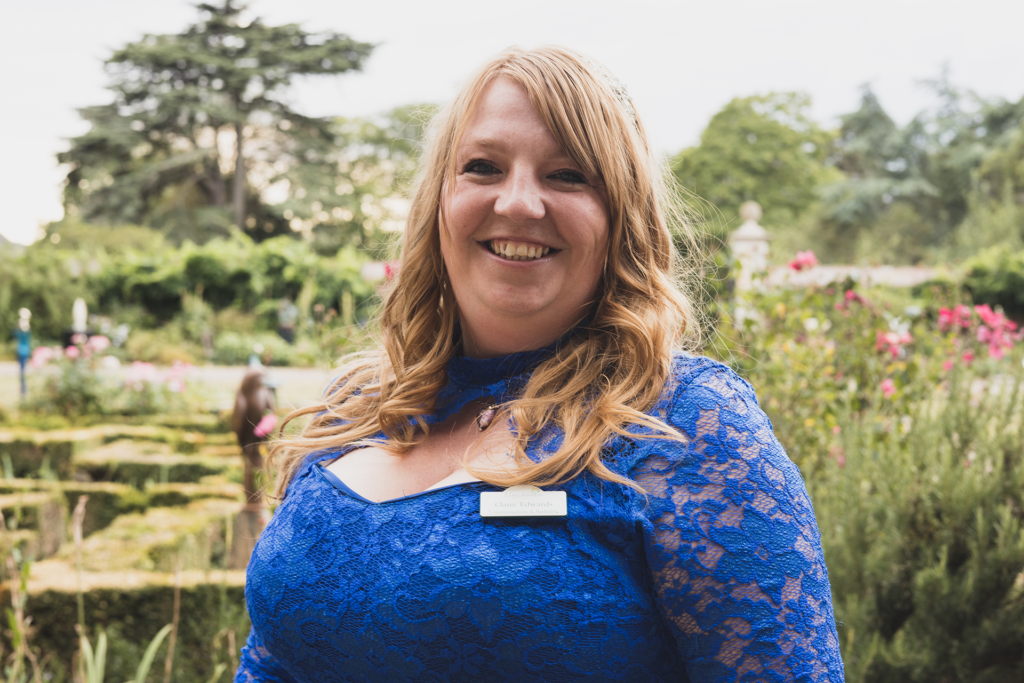 Claire Edwards
Head of Marketing, Communications & External Affairs
Claire joined the Foundation last year, and is most looking forward to liaising with colleagues and groups to promote, assist and support the people of Lincolnshire to help them thrive. Having grown up in North East Lincolnshire, moved around the country as an RAF spouse and finally returned to Lincolnshire , she feels very passionate about the people and places within the County, so during the Covid-19 pandemic, she became a volunteer NHS Responder helping numerous vulnerable people with shopping and essential befriending calls.

Office: 01529 305825
Mobile: 07534 693652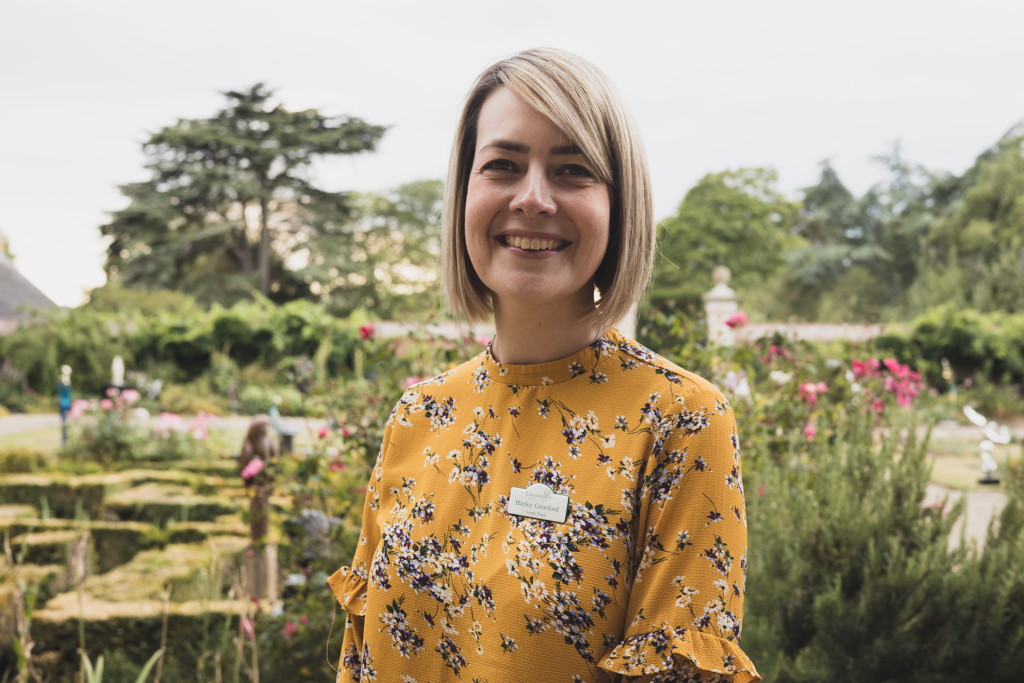 Hayley Crawford
Grants Officer

Hayley joined the foundation in April 2022. She has recently immigrated back to U.K from South Africa. Hayley has previously worked in the legal and private health sector. She is enjoying being back in the U.K and working with our community groups in helping our county thrive.

Office: 01529 305825
Mobile: 07939 563296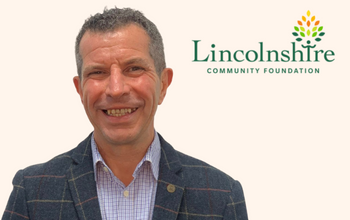 Stephen Ryder
Chair
Stephen has a background in both education and journalism and became the Managing Director of CPO in April 2006. Stephen's daily responsibilities include managing the organisation and business development. His passion for education as a way of reducing disadvantage and poverty to our local communities runs through everything that he and his team at CPO do. Our Chairman's additional responsibilities include being the Community Engagement Manager for Rethink Mental Illness, including Chairing the Mental Health Alliance. He is Chair of the Preventative & Early Help Strategic Board for Children's Services. He is on the Youth Partnership Board, Vice Chair of the Youth Engagement Alliance & the Youth Justice Steering Group. Additionally, he is Vice Chair of the NEL VCSE Alliance & the NEL VCSE Forum. He is also a Governor at John Whitgift Academy.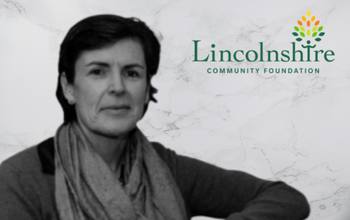 Lizzie Milligan-Manby
Vice Chair
For many years Lizzie was attached to the Princes Trust - 10 of which as Lincolnshire chair. She now does a similar (voluntary) job for the Foundation, overseeing our Make-a-Start programme (small grants for personal development). She has expended huge amounts of energy on fund raising – not least "One Day More": 3 days of outdoor opera at Doddington Hall.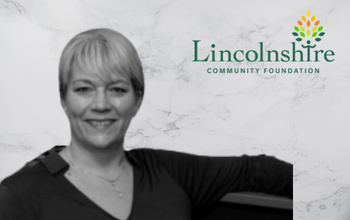 Paula Baumber
Trustee
Before signing up as a trustee, Paula was the governors who steered our original "community bank", the cornerstone of our early endowment building. Paula worked in banking for nearly 30 years, specialising in governance and risk management. With the Foundation she leads on the development of our Domestic Abuse response: developing, commissioning and co funding service provision.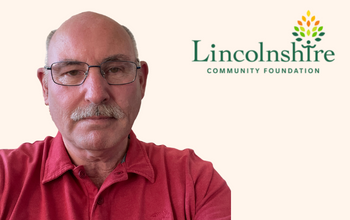 Paul Scott
Trustee
Paul has a business management background being a former director of the Grimsby Enterprise Agency and a director of the National Federation of Enterprise Agencies. He runs his own business and is heavily involved in community development on the east coast of Lincolnshire. He has been a trustee of the Community Foundation for many years and a previous chairman, he currently serves on the finance sub-group committee. Special interests are health and social inequalities, enterprise development, and cultural heritage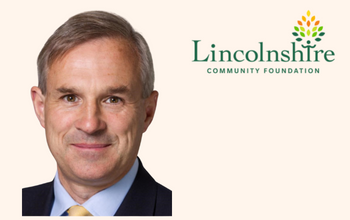 John Maitland
Trustee
John was born in Lincolnshire and after a short stint in the Army, he spent his career in Financial Services both in London and abroad. After over 30 years in Banking, John ended his Executive career as CEO of Kleinwort Hambros Bank and has now returned full time to Lincolnshire. John joined the Foundation at the end of 2020 and is looking forward to helping the them move forward in the future.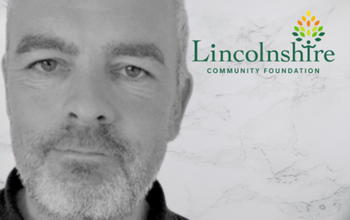 Nick Danks
Trustee
Nicks financial career started in Lincoln (Rustons) and Walkers (PepsiCo) to Spalding (Geest), before ending up as a Chief Financial Officer having started up a successful Community Interest Company delivering Health Care to the NHS. He aims to make an impact by tackling inequalities in Lincolnshire and using his knowledge of Social Finance to secure investment to the Foundation.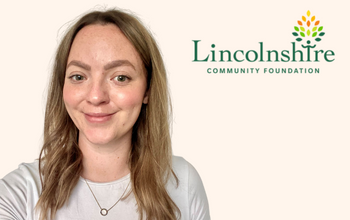 Danielle Budworth
Trustee
Danielle's main reason for wanting to be part of the Foundation was the amazing work it's undertakes to make life better for local people and organisations. Danielle currently work's for Lincolnshire Co-op as a Senior Community Co-ordinator and is very passionate about community development especially in Lincolnshire where she has spent most of her life. Danielle has extensive experience of project/event management and networking in communities which she hopes she will be able to use her skills to contribute to the Foundation as Trustee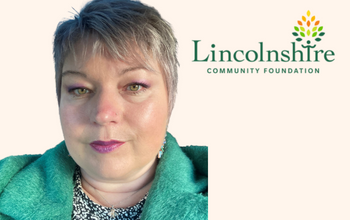 Lynnette Pryke
Trustee
Lynnette has been involved in charity work and management for over 34 years. She works closely with the UK government at national and regional levels and major third-sector organisations to provide clear protocols, support and best practice procedures for voluntary organisations. She is passionate about investing in volunteers, training and matching volunteering roles to their capabilities and restrictions. Lynette is registered disabled herself and believes that there is a voluntary role for everyone. Lynnette is on the board of Lincolnshire Police IAG, NHS Community Champion and CCG panels, Edan Lincs, The Befriending Network and is the Founder and Chair of Alford Hub. She has received many awards for her volunteering, most recently being awarded the UK's Neighbour of the year 2022, High Sherrif of Lincolnshire's Award, Community Champion Award and the RVS Queen's Platinum Jubliee Champion Award for Outstanding Contribution to Voluntary and Community Service. Lynnette is delighted to be on the board of the Lincolnshire Community Foundation and hopes to bring a wealth of experience to the table.